Five artists who deserved more hype in 2020 
2020 didn't have anything good to offer us–I think that goes without saying. But even with a pandemic and the world constantly changing around us, at least we were able to rely on our favorite artists to deliver.
These are my personal top five artists from this year and my favorite songs by them.
Trippie Redd:
The album "Pegasus" holds 26 songs, all with their own personality. 16 other artists are also included on this album as features which is more than half the album. Each song on this album is different in their own way and none of them sound the same, that's what I like the most about Trippie's music. My top three favorite songs from this album are:
"Sun god" (feat. Myiah Lynnae)

"Sleepy hollow" 

"Mood" (feat. Chris Brown)
I'm not sure if it is necessarily in that order, but I just love this entire album. It's so hard to even pick a top three for songs, because there's not a single song that comes on that I skip. This is one of the few albums I can listen to the entire way through and not even think twice about it. In fact, I listen to this album constantly. It's always my go to. The power that this album holds is revolutionary.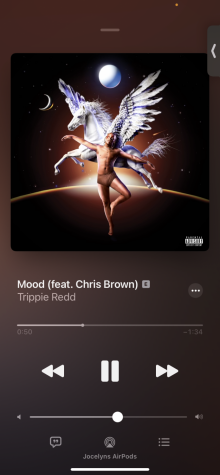 Tate McRae: 
Tate McRae is a 17 year old singer/songwriter who got her debut after years of YouTube videos and being on "Dancing with the Stars" at the age of 13. I personally had no idea who she was until my friend Kasey showed me her, and now I can't get enough. Tate's most popular song is "you broke me first" which has become a very popular song on TikTok. Tate's EP, "all the things i never said," was officially put together in 2020. Here are my favorites:
"r u ok" (not included on the EP but was released as a single)

"happy face" 

"tear myself apart" 
I look forward to seeing what else she comes out with and I'm excited for what the future holds for her. Tate does so great at putting emotion into her songs and she's the artist we blast with the windows down with the music up loud when you're in your feels. It's so great that someone my age is finally getting her voice out there–she's worth the listen.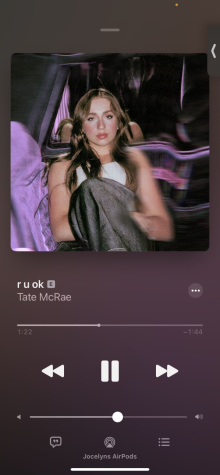 Morgan Wallen:
The perfect feel good, yet reminiscent songs on every romantic moment you've ever encountered in an artist. The love I have for Morgan Wallen's music is insane. Although he never came out with an album this year, he did release some of my all time favorite music of his thus far, and he is planning on releasing his first album in 2021. He released about five or six singles this year and here's my favorites: 
"This Bar" (released in 2019 but it's my all time favorite so you'll have to just accept this fact 

"7 Summers" 

"More Than My Hometown"
I am so excited to see what Morgan puts out coming into 2021. His album is going to feature 22 new songs, which he has started releasing sneak peaks on his TikTok for fans to see.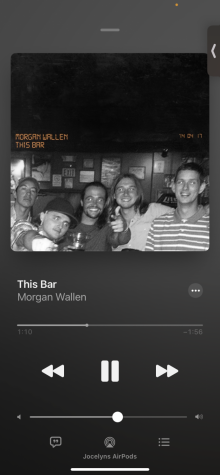 Fleetwood Mac: 
Unfortunately no new albums were released this year, but Fleetwood Mac was resurfaced this year through social media and through my playlist. I thoroughly believe that Fleetwood Mac is so underrated, and it gives me hope that we will not let them fade away without being legendary. My top favorite songs from them are: 
"The Chain" (The guitar at the end of this song gives me chills!) 

Gypsy 

Dreams (obviously) and Go Your Own Way (these ones are tied I couldn't decide) 
If you haven't already, go listen to Fleetwood Mac. Right now, listen to any song that you want.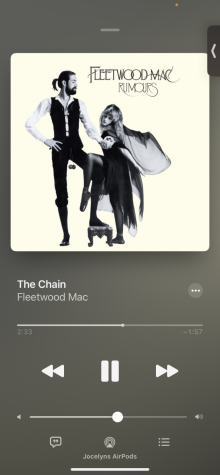 Weezer: 
I think this goes without explanation, Weezer is legendary. Again, they have not made an album this year, but Weezer has also made a debut on social media recently. TikTok has been booming and bringing back the oldies recently including "Island In The Sun" by Weezer. I personally think this song is good, but I think these songs are even better: 
"Say It Ain't So" 

"Undone" (The Sweater Song) 

"Hash Pipe" 
I hope I have been able to bless your music taste and help you find your musical awakening. If you take anything away from this article it is definitely to listen to at least one song I have recommended to you, and hopefully find enjoyment in reading and listening.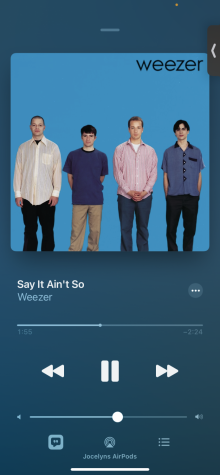 About the Contributor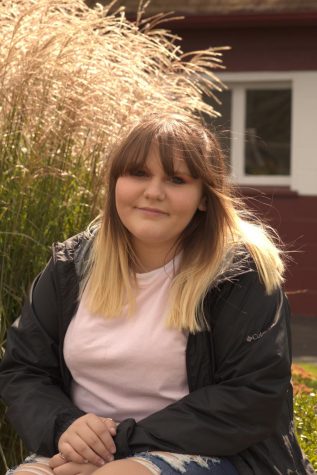 Jocelyn Fetter, Reporter
Hello friends! My name is Jocelyn, some people like to call me Jo or Joc, and I'm a senior this year. I have been a Newspaper Reporter / editor (off and...