School district plans for staff vaccination
In the Jan. 26 school board meeting, a decision was made to return to in-person school. A plan was created to have students and teachers return hybrid until a two-week of low transmission rate.  Previously, the board had planned to wait until all staff members were vaccinated.
"The District had developed a wave approach.  We are currently offering to those employees who are designated in the new "1A" designation.  After employees that qualify under "1A" are provided, we will begin with those that have direct contact with students and those returning to live instruction first, elementary teachers and support staff.  Included are bus drivers, cafeteria staff and other support staff.  We will then move to our secondary staff and all other remaining employees that have expressed an interest in receiving the vaccine," assistant superintendent Brad Hatch said. 
The timeline for distribution will depend on vaccine availability.
"The school district is working with local providers and vaccination distribution locations to arrange vaccination opportunities for any school employee that indicated that they would like to receive the vaccination," Hatch said. 
Right now, employees that fit under 1A will be sent first and all other educational employees that fall under 1B.
"No employee is a higher priority than any other, but we do have to have a way to organize employees into waves for administration.  We could be given very short notice that "x" number of vaccines are available at a provider and we have to have a way of communicating that to the employee and the vaccine provider," Hatch said. 
In Blair County, 1,126,321 citizens have received partial and 335,291 full vaccination. 
"This becomes a very personal issue for each teacher because we all have such different perspectives because of our own health issues. In the end, I am really wanting a safe, healthy return to school and staying in school (dare I dream that we all go back fully?) so we can get on to the fun stuff, like dissecting frogs," biology teacher Jessica Hogan said. 
170 high school teachers have requested the vaccine.
"
I feel the COVID vaccine is an example of the ways we can apply technology to benefit us. This vaccine uses mRNA for our bodies to fight the disease without the dangers of getting COVID. "
— Science teacher Denise Condo
"Choosing to be vaccinated with an experimental vaccine or any vaccine  is a personal decision that everyone needs to make for themselves after doing thorough research on the benefits and risks of said vaccine," English teacher Heather Tippett-Wertz said. 
Those receiving the vaccine can visit most local pharmacies and medical buildings.
"Ideally all teachers and students should be vaccinated so that the risks of contracting this illness is lesser for the entire community.  However, due to the limited vaccines it looks like perhaps not even the teachers will be vaccinated before returning.  It will be good to be back to school and teach face to face, but it will cause stress for all and stress is not good for the immune system or mental health," science teacher Denise Condo said.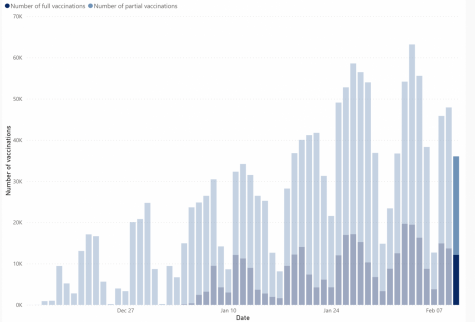 About the Contributor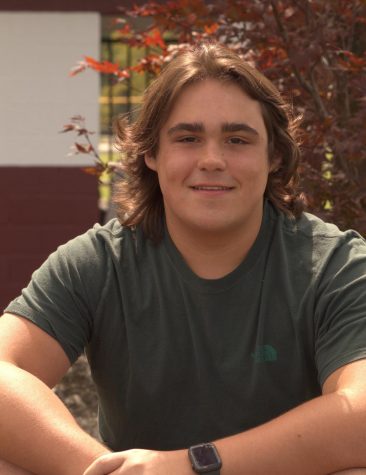 Ben Blackie, Editor In Chief
Hi! I'm Ben Blackie and I'm a senior at AAHS. This year, I am the Editor in Chief of the Mountain Echo. I took on the role my junior year, and I'm...