Steinbugl returns as quarterback
During the 2019-2020 school year, senior Aidan Steinbugl played football as a quarterback, running back and defensive back. He decided not to return for his junior year but is back for his senior year and has big goals for his final season.
Although Steinbugl wanted to play during his junior year, he had other priorities.
"With COVID-19, I was unable to play in a baseball game until the middle of June. When football season was coming around, I just wasn't ready to be done with baseball for the year and decided to play fall ball," Steinbugl said. "Watching the first football game against Cumberland Valley on MLTV Live really hit me that I should have played."
Steinbugl previously played multiple positions during a game but only sticks to one now.
"I am now only playing quarterback, and I decided that I was going to compete for the job because that's the position I've played ever since seventh grade. I just love the position," Steinbugl said. 
According to Coach Vincent Nedimyer, Steinbugl has done a great job on the field so far. 
"Aidan has done a great job running for the offense. He is making good reads and taking advantage of the defense at opportune times. He can beat our opponents by running and throwing the football and that makes him tough to defend," Nedimyer said. 
Nedimyer is happy for Steinbugl that he decided to come back for the team.
"He has done a nice job on the field, but more importantly has become a leader for us at practice and on game nights. He was selected as one of our four captains by his teammates and that shows that he is looked up to by the players that surround him," Nedimyer said.
Steinbugl has many goals for his team this year.
"My goals are to go 10-0 and to win the District 6 Championship and whatever follows after that," Steinbugl said. 
Nedimyer has the same goals for the team as he has had for years past.
"Our goals remain the same every year. We want to prepare to win every game and hopefully have a chance to compete and win the District 6 Championship. We achieved those goals last year and this year's group is looking to repeat and advance," Nedimyer said.
Although Steinbugl loves football, he plans to play a different sport in college. 
"I am currently committed to Seton Hill University to play baseball for the Griffins as they are currently fifth in the nation for the NCAA Division II ranking," Steinbugl said. 
Steinbugl appreciates all of the aspects of football and is glad that he got to play again this year. 
"My favorite part about football is truly not what goes on when we are on the field, rather it is the locker room fun, the bond with the coaches and teammates as we all come together to reach the same goal," Steinbugl said. "We all appreciate the student section, the band, cheerleaders, lioneers and fans as they have been amazing with all of the support this season and it is only week three."
About the Contributors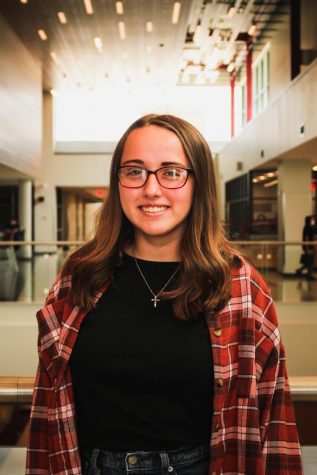 Destiny Montgomery, Editor in Chief
Hello, I'm Destiny and I'm a Senior at AAHS. This is my third year writing for Mountain Echo. I wrote for the AAJHS Livewire during my freshman year. My...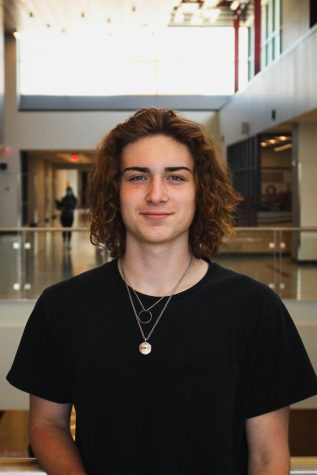 Trey Boore, Reporter
Hi, my name is Trey, and I am a senior here at the Altoona Area High School. If you don't know me, I love taking pictures. Photography has been a hobby...