A Star Is Born tops charts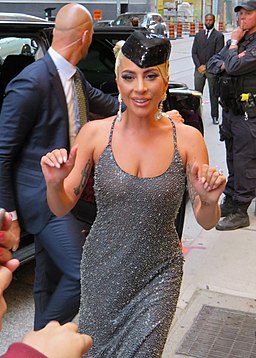 Hang on for a minute...we're trying to find some more stories you might like.
This is a must see movie. Both of the main characters were played by fantastic actors, and the plot was very intriguing. It very much pulls on a person's heart strings.
In "A Star Is Born," Bradley Cooper and Lady Gaga fuse their considerable talents to depict the raw and passionate tale of Jack and Ally, two artistic souls coming together, on stage and in life. Theirs is a complex journey through the beauty and the heartbreak of a relationship struggling to survive.
In this new take on the iconic love story, four-time Oscar nominee Cooper ("American Sniper," "American Hustle," "Silver Linings Playbook"), makes his directorial debut, and also stars alongside multiple award-winning, Oscar-nominated music superstar Gaga in her first leading role in a major motion picture. Cooper portrays seasoned musician Jackson Maine, who discovers and falls in love with struggling artist Ally. She has given up on her dream to become a successful singer, until she meets Jack, who immediately sees her natural talent.
In addition to playing Ally, Gaga—who earned an Oscar nod for the song "Til It Happens to You" from the film "The Hunting Ground"—performs original songs in the film with Cooper, which they wrote with a handful of artists, including Lukas Nelson, Jason Isbell and Mark Ronson. The music is original and all vocals for the movie were recorded live during filming.
Cooper not only acted in the movie, but he also was a major producer of the film.
Gaga is talented both in the music industry and in the acting industry. She is a tremendous actress, and her singing voice is astounding. The producers and directors made a very good choice choosing her for this lead role in the movie.
The end of the movie contains one of the most emotional sequence of scenes.  This movie gets five stars.
The movie has a 90 percent rating on Rotten Tomatoes. It has also grossed over $19.4 million since its release on Oct. 5. The album from "A Star Is Born" is currently #2 on the iTunes album charts.  The songs "Shallow" and "Always Remember Us This Way" rank #1 and #2 on the iTunes charts for all genres.
http://www.astarisbornmovie.com/
About the Writer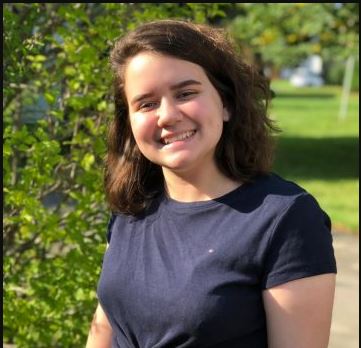 Nina Cipriani, Editor in Chief
My name is Nina Cipriani, and I am a senior at AAHS. I enjoy hanging out with my friends and watching Netflix when school and work are not occupying all...