Boys' tennis schedule announced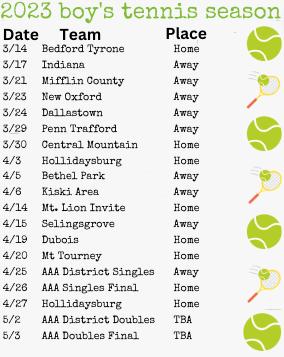 The boys' tennis team's schedule has been announced for the 2023 spring season. 
"I'm pretty excited for the upcoming tennis season. I've been working hard in the off season and in lifting class. So I'm pretty optimistic for our team. I can't wait for it to start," sophomore Luke Mitchell said. 
Their first official game will be Tuesday, March 21 against Mifflin County. The game will be away.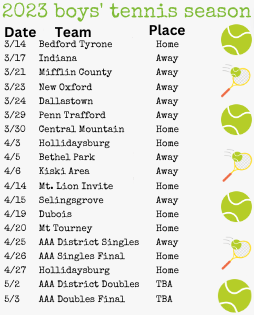 Leave a Comment