Boys' volleyball defeats Central Dauphin East
The junior varsity and varsity boys' volleyball teams played Central Dauphin East on Monday, May 8. Both teams beat Central Dauphin East. 
"We put in a lot of hard work and winning on senior night was definitely a big deal for us," freshman Caleb Terza said.
Junior varsity played first starting at 5:30 p.m. Central Dauphin East got the first point but the boys answered back and were winning 4 to 1.  
"We practiced a lot, like three hours after school everyday, and we practiced a lot on our routine. Where everyone was. We practiced hitting and serving," Terza said. 
Central Dauphin East called a timeout while they were losing 10 to 5. Altoona continued to score and eventually won the first period 25-17
"Every team that walks in the gym is a threat that stands in the way of our success.  So every game there is alway concern over how the team will perform.  You never know what kind of day your athletes have had and how that can affect their mental and physical performance during a game.  You have concerns for injuries that can happen during games, responses to calls made during a game, and even responses to line-up changes," head coach John Saboe said. 
The second period started with Central Dauphin East scoring first. Eventually Altoona won with a score of 25 to 12. They did not play a third period, therefore Altoona won the game overall. 
"It was really tense, but we just had to be more confident than them and push through," Terza said.
Altoona scored the first point of the varsity game. Central Dauphin East answered back and soon the score was 3 to 2
"We have a general format for preparation for every game.  We also share video with the guys, so they have the chance to see the opponent we will be playing.  We will often hand out a scouting sheet with tendencies of the players on the other team, who we want to hit at, serve at, where we want to put the ball whenever we can during the game," Saboe said. 
Caleb Fries got injured during the first period when a boy from the other team accidentally landed on his ankle. Fries was out for the rest of the game and is currently in a boot. 
"The trainers think it's a lateral ankle sprain, I'm going to the orthopedic doctor to figure it out. It's doing better than it was the first night. I'm just hoping I can get better in time for Districts," Fries said. 
The game was tied 17 to 17. They continued going back and forth until the score was 21 to 21. Central Dauphin East kept scoring and eventually beat Altoona 25 to 21.
"We have a great group of athletes who can overcome a lot of challenges.  The first game presented a major challenge and change to our lineup, and we were very close to pulling the game out regardless of the challenges that presented themselves in the game.  I also knew that we had a good enough team to be able to overcome the changes that we had to make for the game," Saboe said.
Altoona ended up winning that game overall, despite losing in the first period. 
"The team was able to adapt to the changes to our lineup and rose to the occasion to overcome the challenges that the other team presented.  I was very proud of the way our team handled themselves and were able to win the game," Saboe said
Leave a Comment
About the Writer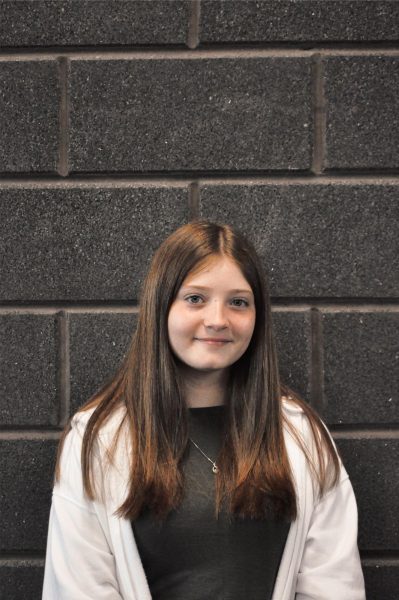 Miley Naugle, Reporter
My name is Miley Naugle, I am a 10th grade reporter on the AAHS Mountain Echo. This is my second year on the staff and my third year as a reporter. My...