Students donate blood for first time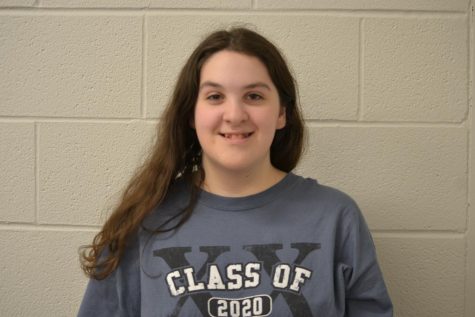 More stories from McKenzie Quirin
Students have participated in the many bloodmobile events run by the student council throughout the school year. But, not all students have donated blood before.
Student council holds two to three bloodmobile events throughout the entire school year. The club hosted an in-school bloodmobile event on Friday, April 5, 2019 in the auxiliary gym. Blood donations could be made by previous or new blood donors. Students who were new blood donors received a green sticker, and previous blood donors received red stickers.
The annual blood drives host more and more new blood donors each year.
Sophomore Shaylee Rishon and senior Geneva Flarend were among the new blood donors who donated at this event. Rishon and Flarend feel "very excited" about donating their blood for the first time.
"I am very excited to give blood, and I wanted to help other people out since I thought it would be cool to do something different," Rishon said.
"I am really excited that I have this chance to save someone's life which I think is a really amazing thing to have, and I believe I can keep doing it for the time I am able. My mom had previously volunteered her blood which I went with her. I always thought I should do it because it is a good thing to do, and I think it is something easy to do which can make a big difference," Flarend said.
The two students agreed they would donate their blood if given the chance in the future.
"I would definitely continue to donate blood because it is a simple and easy thing to do by taking 15 minutes out of my day to save someone's life," Flarend said.
"It is an exciting thing to do, and I can help save people's lives every amount of blood I donate," Rishon said.
Rishon and Flarend said that the donation of their blood makes a difference in the world and community.
"I think it shows that no matter who you are or where you are; you can still make a difference in someone's else's life with this act of kindness that helps a person go on in their life," Flarend said.
"I am happy and thankful that I can save someone and their life," Rishon said.
Rishon and Flarend feel very differently about their experience giving blood.
"It is not that bad, but it is a little scary," Rishon said.
"It is not scary at all and the Red Cross workers are very nice and patient. They explain everything to you and make you feel comfortable. There is a little bit of pain, but it is no worse than getting a shot. It is a little bit of relaxing and it is in a total safe environment that nothing bad can happen," Flarend said.
This bloodmobile event brought in new blood donors for the future and for the opportunity to save a life.
About the Writer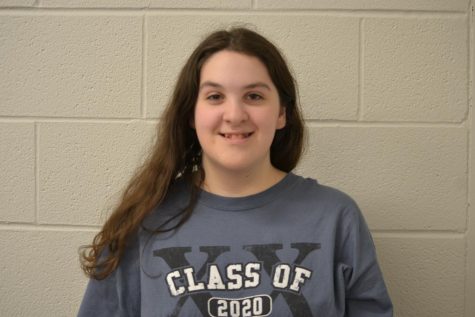 McKenzie Quirin, Reporter
I am a twelfth-grade student at Altoona Area High School. I enjoy hanging out with my friends, babysitting my cousins and watching movies. I am a part...