Boys' volleyball team moves to new division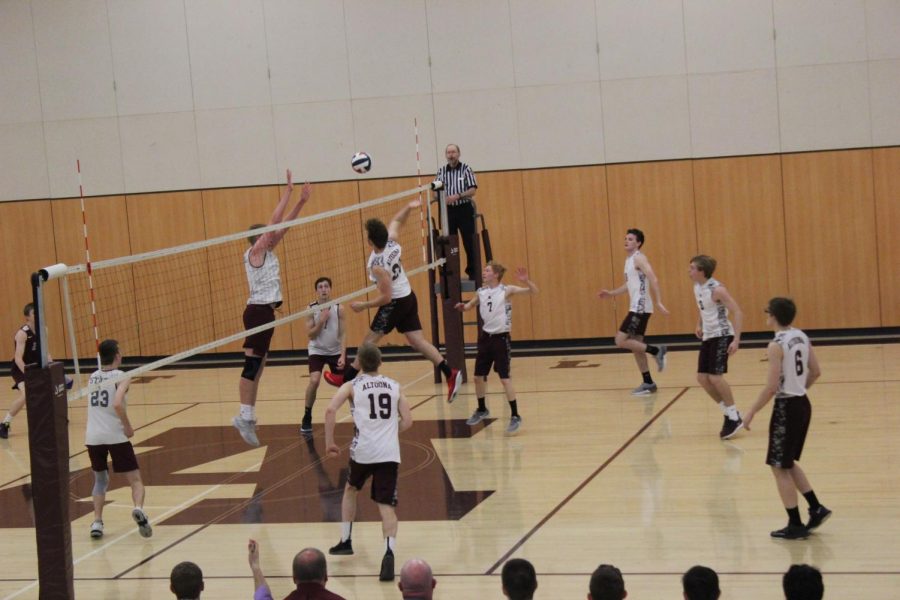 This boys' volleyball season, the team was moved into a new division: Midd Penn Commonwealth Division. Their schedule included Carlisle, Central Dauphin, Central Dauphin East, Chambersburg, Cumberland Valley and State College.
"To make the state playoffs, we now have to qualify for the District III playoff bracket," head coach John Saboe said.
Saboe said losing seven seniors last year posed many challenges for their team.
"Our season also posed many challenges due to the number of seniors that we graduated last year, seven, and having to move 10 seniors on to the varsity court. This group of young men were very hard workers, who did all the things that we asked them to do in practices. The challenge for them is trying to cram a couple of years experience into a very short time so that they can be prepared for the new league," Saboe said.
The boys' volleyball record so far this year is 2-11. 
"We have a couple of young men who were outstanding performers throughout the season. Dalton Keller has been our go to hitter all season, leading the team in kills, service points, aces and digs. Overall, he is a very athletic individual who has been someone that the team has looked to all season. Andrew Cassidy and Noah Ruggery have both done a terrific job defensively at the net, both leading the team with stuff blocks," Saboe said.
Reflecting on the season so far, Saboe said he had hoped that his team would be district champions.
"Our goals included being District Champs, having a winning record, winning a tournament, beating State College in the regular season, having fun, being a working unit and maintaining a one touch mentality. We unfortunately fell short of some of those goals. Although, I would say that we did have fun at times throughout the season, we became a working unit, it just took a little longer than we anticipated, and throughout the season, the team maintained the one touch attitude, meaning they were always working to get a good first contact so that we could continue a rally," Saboe said.
Saboe said this was a tough season overall.
"Overall, this was a tough season for us, coming into the season in a new league, graduating 7 seniors last year, and advancing 10 seniors this year with very little varsity experience. But through the adversity of the season, this team continued to work hard in the practice gym everyday. They gave us everything they had all the time, and we saw so much individual improvement and development within the game.
Saboe said he and the other coaches are very proud of their team.
"I only wish I could have one more year with this group of young men. They are starting to turn the corner, and the team we knew this could be has finally developed. The challenges we faced at the beginning of the season did not afford us the time we needed for growth and development," Saboe said.
About the Contributor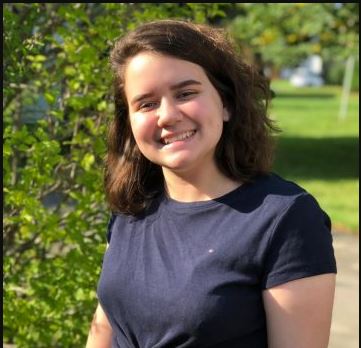 Nina Cipriani, Editor in Chief
My name is Nina Cipriani, and I am a senior at AAHS. I enjoy hanging out with my friends and watching Netflix when school and work are not occupying all...