Fall sports stay hopeful for 2019 season
"Talent wins games, but teamwork and intelligence wins championships," former NBA player Michael Jordan said.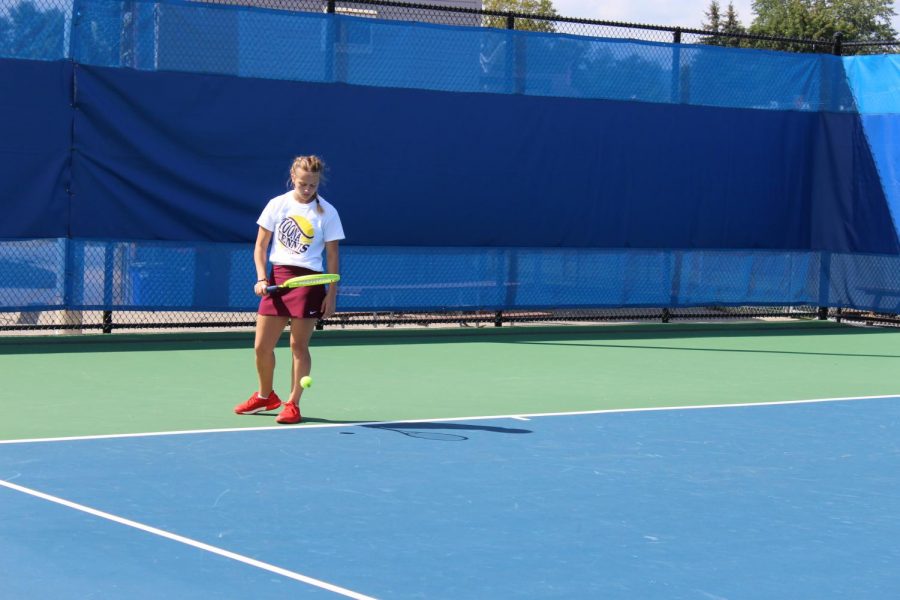 As the 2019-2020 school year begins, the fall sports teams get their shot to show the school what they can do after their summer preseason. All fall sports teams began their seasons during the last three weeks of August. All seven teams hope to improve this season and to beat rival teams.
Cross Country
Unlike other sports, cross country training lasts year-round.
"We are fortunate this season to have a fair number of seasoned runners on the cross country team who know how to run a smart race. Many of our varsity guys were on varsity last season," Boys' Cross Country coach Lee Baranik said.
For many of the runners, this is their last season.
"I hope my team gains confidence going into next year in realizing how dominant they can be in our district even after the other seniors and I leave," senior Brayden Henninger said.
The team has a record so far of 2 to 1 with a victory over Hollidaysburg on Sept. 10.
"Our success so far this season has been due to our guys running as a strong pack of runners close together. We hope to get stronger and place higher as the 2019 schedule continues," Baranik said.
The team raced at the PennTrackXC meet and placed 12th out of 21 teams.
"I really hope that my team gains more strength, both mentally and physically. We need to have a better mental attitude on hard days, and we need the physical strength to power through the toughest workouts," senior Gianna Marasco said.
Football
The football team began their season on Aug. 20 against Hollidaysburg. The team lost 35 to 21.
"It has been more of a change in philosophy than anything.  We really want to control the line of scrimmage and be able to run the ball to open up our passing game," Head Coach Vincent Nedimyer said.
The Mountain Lions won their first home game against Taylor Allderdice 33 to 29 on Sept. 6.
"I hope we get stronger as a team and continue to improve each week," senior Adam Port said.
The team has a record of 1 to 2 so far and plays Chambersburg on Sept. 13.
"We are constantly looking to improve the effort that we put forth as a team every day.  The players have responded well to both previously mentioned concepts and we hope that it starts to transfer to the field," Nedimyer said.
Golf
The golf team began their season at the Happy Valley Invitational on Aug. 15.
"One goal for our team is that each player improves on his scoring average from last year," Coach Erik Kozak said.
The team has a record of 6 to 3 so far.
"As the only senior on a young team, I hope they gain enough experience to hold their own against some of the better teams in the district after I'm gone," senior Dominic Fasolo said.
The team plays in the sectionals and districts at the end of Sept.
"I am hoping that we are peaking at the right time so that we will do our best at Sectionals and Districts," Kozak said.
Girls' Tennis
The team began their season on Aug. 19 against Central.
"The girls' team has a record 50 members on the squad this season," Coach Erick Hovan said.
The girls have a record of 6-1.
"The biggest improvement is trying to break down practices into smaller groups so that we can better work on skills development," Hovan said.
The team played Hollidaysburg on Sept. 3 and won 5 to 0. The girls' have 21 matches this season.
"We are playing in a number of tournaments across the state in Scranton, Lancaster, and Hershey.  The increased level of competition will help us in district play," Hovan said.
Girls' Soccer
The team began their season on Aug. 30 against Shaler High School.
"Based on the results and success of last year, the expectations of the program have risen," Coach Ralf Winterburn said.
The girls' record is 5-1-1 so far.
"I hope that from this season my team gains being able to win districts. It is one of our most wanted goals and would mean a lot to everyone," senior Kaitlyn Aveni said.
The team played Hollidaysburg on Sept. 9 and won 3-0.
"The majority of the team is returning players from last year which benefits us greatly.  However, we can't fall back on the success of last year and think the work we are putting in can be less," Winterburn said.
Boys' Soccer
The team began their season at the Soccer Bash on Aug. 24.
"This season I hope my team gains continued success in the ability to work together as a group to create opportunities to win each game," Senior Brady Freiwald said
The boys' are undefeated so far in the 2019 season.
"The team is continuing to push to maintain high fitness levels. We continue to train and watch film to improve our skill and strategy," Coach David McCarter said.
The team played Hollidaysburg on Sept. 5 and won 3-0.
Girls' Volleyball
The team began their season Aug. 3o at the Fort LeBoeuf Invitational.
"We have tweaked the defense slightly, and so far have had great success with these defensive changes," coach John Saboe said.
The girls' record is 1 to 2 so far.
"I hope my team learns valuable skills such as teamwork and hard work," senior Ireland McClellan said.
The team plays Hollidaysburg during Erin Dodson Night at the field house on Sept. 19.
"The biggest change is just getting the team to work well together and stay focused and disciplined as they play the game," Saboe said.
About the Contributors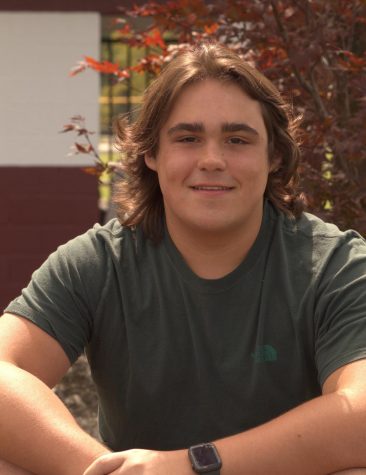 Ben Blackie, Editor In Chief
Hi! I'm Ben Blackie and I'm a senior at AAHS. This year, I am the Editor in Chief of the Mountain Echo. I took on the role my junior year, and I'm...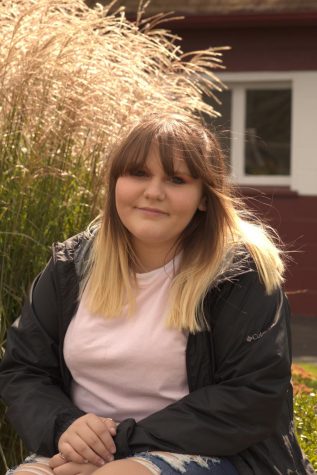 Jocelyn Fetter, Reporter
Hello friends! My name is Jocelyn, some people like to call me Jo or Joc, and I'm a senior this year. I have been a Newspaper Reporter / editor (off and...