Student council membership surges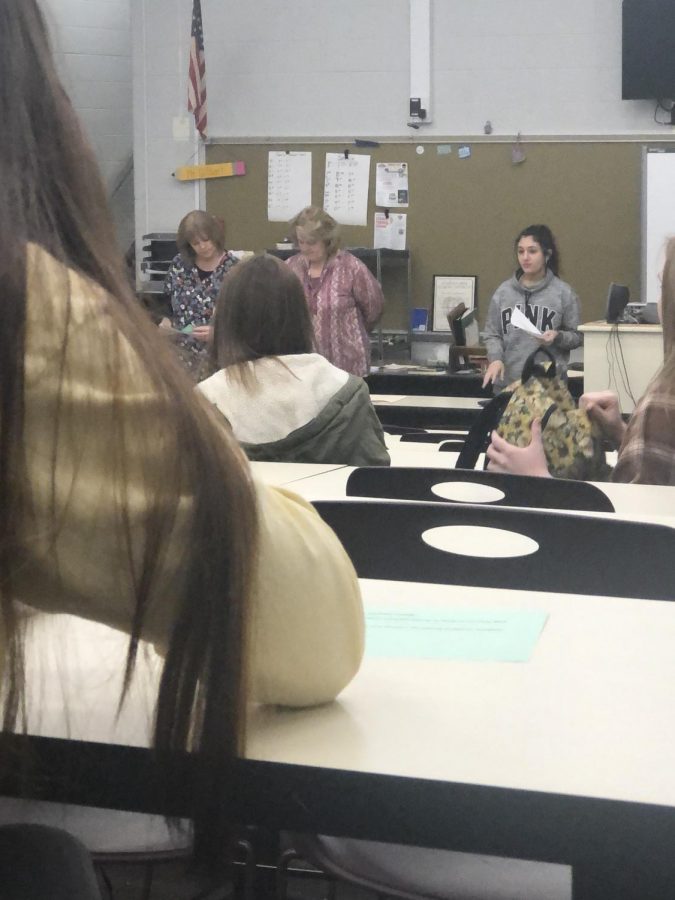 Starting this school year, freshman have joined the building, sports and clubs. With many clubs and activities decreasing in student involvement, Student Council has seen a increase in numbers with freshman joining the student body. This year, 150 students have joined.
 "I think it's great; it shows that we have a lot of students interested in getting involved in their school and supporting students as well as our community. Many of these students were active in their elementary and junior high school student councils and want to continue," adviser Kim Shope said. 
This year, Jessica Hogan and Stephanie McAleer have joined the staff.
"Obviously, COVID has really impacted everything in Student Council just like school and life. Mrs. McAleer and I were excited to get working with freshmen and sophomores and all Student Council but especially grades nine and ten to get them acclimated to the new building and such. Since that isn't a possibility, we are trying to encourage a sense of community and leadership virtually," Hogan said. "I'd definitely like to add more activities, but, again, it is up in the air with COVID. Mrs. McAleer & I came from AAJHS with lots of ideas of things we did there and would like to implement here, but those things were all based in regular school time! Keep an eye out, I'm sure we'll be publicizing our activities."
With changing guidlines, many events haven't taken place.
"Unfortunately we have been unable to have any of our annual activities to date; we hope to be able to pick up with some traditional events in the spring semester. So far we have held some general membership meetings, a kKahoot get to know you event for our large group, a leadership forum (12 days of leadership that over 80 students took part in), we have been handling the weekly senior shout out to recognize the class of 2021 in this difficult year, we are having a virtual holiday kids party for the children and grandchildren of our faculty and staff and we plan to hold a 'daily acts of kindness' program in January. All of these things are to continue to encourage our students to grow in their leadership skills," Shope said. 
"Right now we are taking it month by month depending on the COVID situation, but we do have things planned. The Student Council has an active schedule already and Mrs. McAleer and I look forward to adding to that with our students as well," Hogan said.
This year, the Student Council hosted an online version of the annual holiday party.
"To spread Holiday cheer for all to hear! We think it's still a nice opportunity for our members to give back while being safe and fun. We have several activities planned and even a visitor from the North Pole attending," Hogan said.
With school no longer being in person, the school store has been one thing that hasn't been used as often.
"It's hard to say really; we are happy that students are signing up to participate in the activities we are offering. We are pleased our club officers as well as veteran members are taking the lead.  If anything has been affected it is probably the operation of the school store, since we have only been in the building for a few days in November we hope to get that up and running effectively when we return to full in person classes," Shope said. 
About the Contributor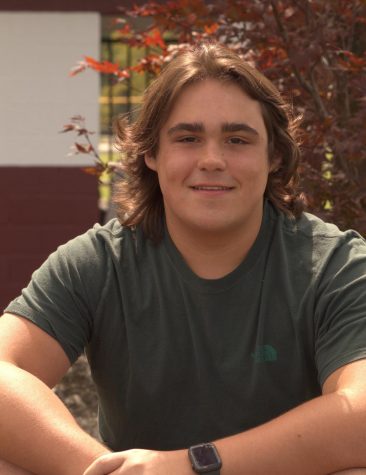 Ben Blackie, Editor In Chief
Hi! I'm Ben Blackie and I'm a senior at AAHS. This year, I am the Editor in Chief of the Mountain Echo. I took on the role my junior year, and I'm...