Scholastic scrimmage team completes season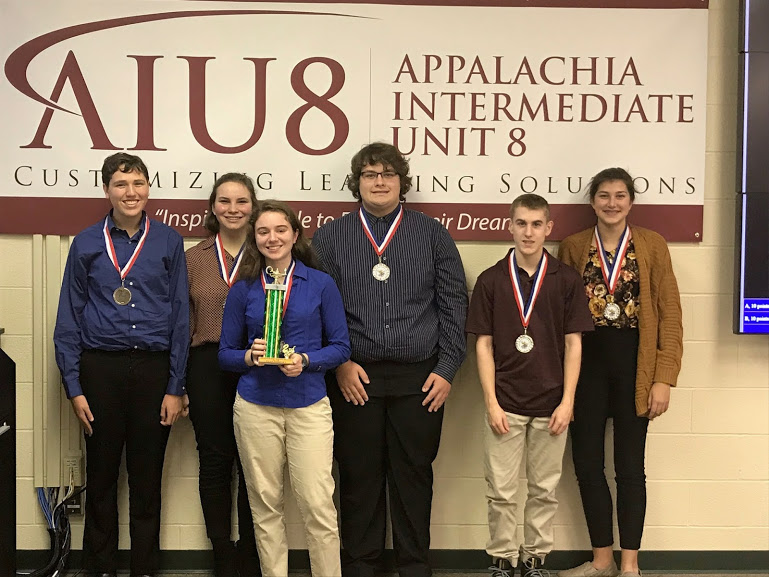 The Scholastic Scrimmage Team is a club of academic entrepreneurs who compete against other schools in trivia competitions.
"The Scholastic Scrimmage team completed their season in the Bedford-Blair Varsity Quiz League with a 12-1 record and took second place in district playoffs on Nov. 5, " club adviser Jennifer Lowe said.  
Marissa Abbott,  is the team's captain, and she won special recognition for being one of the top two students to answer the most questions throughout the league. 
The following is the roster of competing team members: Marissa Abbott (12), Zoe Wilson (12), Jake Kibler (12), Talon McKendree (11), Aiden Phillips (10), Alex Thaler (10), Sonia Yost (10) and Josh Mentzer (10).