After school pottery with King resumes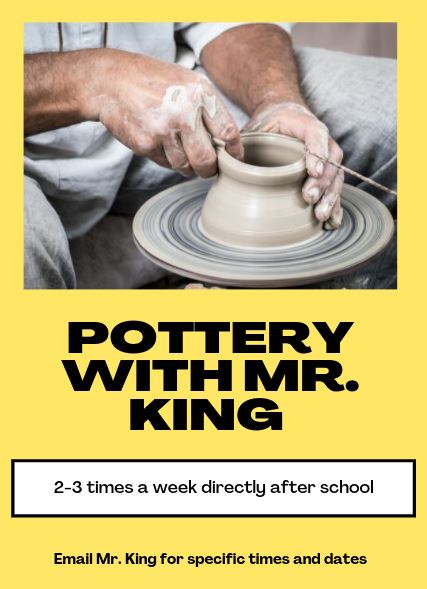 John King, a teacher at the AAJHS, continues to offer after school pottery time to students attending the junior and senior high. It is offered until mid December. 
"I've had many students tell me how much they enjoy my pottery class and even some say they were sad because they were not able to schedule my class as an elective. I decided that meeting after school would be a good solution and so I applied for and received a Venture Grant from the Altoona Area School District Foundation to fund the program. My students have a lot of fun creating pottery with their friends, and it's also a nice opportunity for those not involved in extracurricular activities to get together after school," King said. 
During the pandemic, some students who had pottery as an elective weren't able to do any hands-on activities, due to being virtual. Having time after school to go and create things with clay creates an opportunity to make up for the lost time.