"I'm in"
Senior Lisa Yarnell will attend Susquehanna University after high school. In this senior special blog, Yarnell goes into detail about the opportunities Susquehanna offers, her love for the college itself and why the idea of being independent excites her. 
Q: Why did you choose to go to Susquehanna University?
A: I just kind of stumbled on Susquehanna when I was Googling colleges one day. I met with a couple of counselors and then went on a tour in-person there. All of the students just seemed so happy and they have so many resources for their students. I really like everything they have to offer, and they have an extensive abroad program.
Q: What are you majoring in or planning on studying at Susquehanna?
A: I'm not planning on majoring in anything right now; I'm staying undecided. I feel like Susquehanna has a lot to offer and I don't want to go in with any plans.
Q: What excites you the most about college?
A: I'm most excited for the different environment. The idea that I chose to be here, that I'm working for this and that I'm going to meet new people [excites me]. I'm excited because I'm the one that's controlling my future because nobody else is putting me on this path except for me. I'm ready to be on my own too and figure out life.   
Q: Is there anything about college that intimidates you?
A: The biggest thing that intimidates me is the cost if I'm going to be honest. The cost of college is a lot and that's scary, but I'll make it work. But also living on my own intimidates me. 
Q: What other colleges were you looking at as other options?
A: I looked at IUP [Indiana University in Pennsylvania], Westminster College and West Chester University.
Q: Why did you think this college was the choice for you? What about the school interested you?
A: I think this school is my top choice because the class sizes are so small and at first that scared me. I thought that I wasn't going to meet anyone new, I mean there are fewer students that go to [Susquehanna] than go to the high school. But, I want to get the most out of my college experience rather than just being a number. That's one of the things the [Susquehanna staff] said to me, that 'you're not a number at this school; we know you're here and we care about you,' and I really liked that about them. 
Q: How do you feel about senior year ending so soon?
A: I don't feel anything yet about senior year ending because I don't think it's processed yet. I don't think I realize that we're all going to be leaving. It hasn't processed yet and I don't think it will. 
Q: What do you think will be the biggest difference between high school and college?
A: I think [in] college you have more freedoms than you do in high school. Like I said, I'm not being told to do this; nobody told me I had to go to college, I'm doing this on my own and it's my own choice. I just really like the idea of that–that I will be doing what I want.  
About the Contributor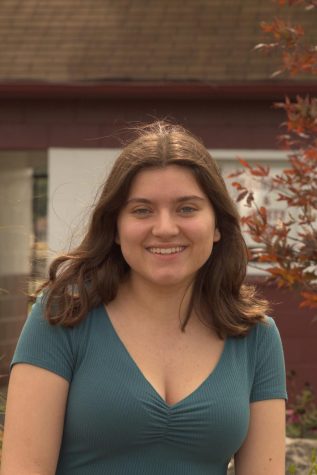 Sydney Wilfong, Associate Editor
I'm Sydney Wilfong, a senior at AAHS. I'm part of the band as a proud tenor saxophone player. On the days I have time, I enjoy writing, reading and...